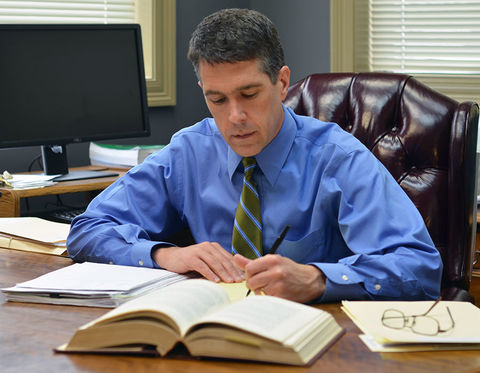 Bankruptcy is a complicated and stressful process for everyone.
That's why you need an experienced and efficient attorney to guide you through this process and begin rebuilding your future.
Areas of Practice
Experience and expertise with a primary focus on consumer bankruptcy
Located in Lafayette, Louisiana for over 30 years, Harold L. Domingue, Jr. has focused his practice on Bankruptcy, Business Formation, Collections, Wills and Successions. So, take charge of your situation and give us a call today to set up your consultation.
Consumer Bankruptcy
Bankruptcy and its laws and codes are complicated, and the rules and regulations frequently change. It is important that you seek out an experienced attorney to discuss the eligibility requirements, rights, and responsibilities for the various options available to you.
Consumer bankruptcy is typically filed under one of two chapters: Chapter 7 is designed for debtors who do not have the means to repay their debts, while Chapter 13 is designed for debtors who have a means of income to repay their debt over time. If you do decide to declare bankruptcy, it will immediately put a stop to foreclosures, repossessions, garnishments, and creditor hassling.
Bankruptcy should never be the first resort in solving financial issues, as it has long-term repercussions, but if you find it is your best option there are laws and codes in place to help you start rebuilding your future.
Corporate & Other Business Formations
Mr. Domingue assists clients throughout the process of business formation by by selecting the appropriate business entity—corporation, limited liability company, partnership, etc.—and then drafting and filing all necessary documents with the appropriate government institutions.
Retail & Commercial Collections
Time is critical in matters of collections. In order to provide a greater chance of recovery, Mr. Domingue offers a variety of prompt, efficient collection services, including past due accounts, unpaid promissory notes, and breached contracts.
Wills
Everyone should consider having a will drafted regardless of the size of their estate. When a will is properly drafted, it eases the burden of estate settlement for family and loved ones. Mr. Domingue also prepares general durable powers of attorney, medical powers of attorney and living wills.
Successions
Although Louisiana succession laws are some of the most complex in the country, Mr. Domingue has significant experience in probate and succession law. You will be guided through the process until the estate is finally closed by placing the heirs or legatees into possession of the property of the deceased.
Back to menu
About Harold
A practicing lawyer for over 30 years and a lifelong resident of Lafayette, Louisiana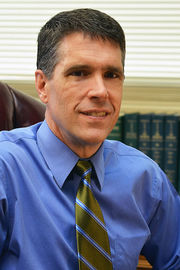 Mr. Domingue received his BA from the University of Southwestern Louisiana (now the University of Louisiana at Lafayette) in 1981 and his JD from Louisiana State University in 1985.
After clerking for the Honorable Jerome E. Domengeaux, Chief Judge, Third Circuit Court of Appeal for the State of Louisiana, Mr. Domingue set up his current practice in Lafayette, Louisiana.
Mr. Domingue is a member of the Louisiana State Bar Association, the Lafayette Parish Bar Association, the Southwest Louisiana Bankruptcy Bar Association, and Lafayette Volunteer Lawyers. He is admitted to practice in all District and Bankruptcy Courts in the Eastern, Middle and Western Districts of Louisiana.
Back to menu
Download Resources
These documents list the required items for your visit based on your individual case needs.
If you have any questions or concerns about the items on these lists, please do not hesitate to contact our office for clarification.
Back to menu